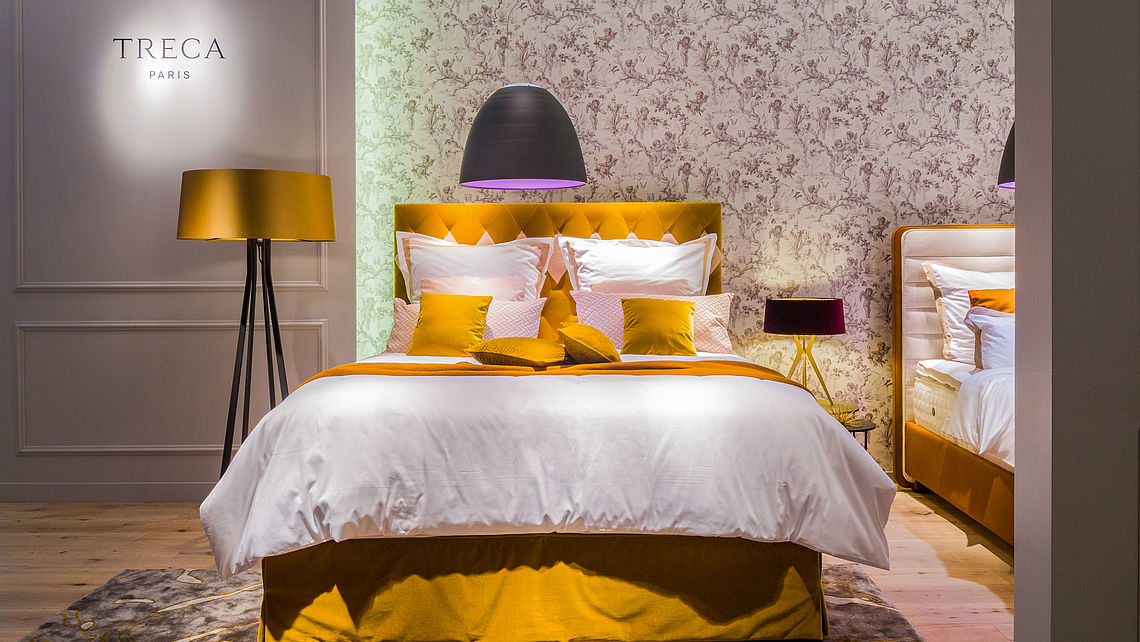 The haute couture of sleeping since 1935.
For more than 85 years, Treca de Paris has been providing design beds and mattresses to serve an international clientele, which is convinced of "Made in France", personal service and tailor-made comfort.

Grünbeck is Treca club privilège boutique partner in Vienna and shows a selection of the best box spring beds in the showroom. From classic headboards with stitching to trendy, youthful headboards with decorative buttons, Treca offers a wide selection.

The hand-crafted spring mattresses from Treca use only the best materials: cotton, silk, horsehair, cashmere, etc. A special feature: For over 50 years, the specially shaped pocket spring cores have been bent at the French factory and processed in cloth bags.