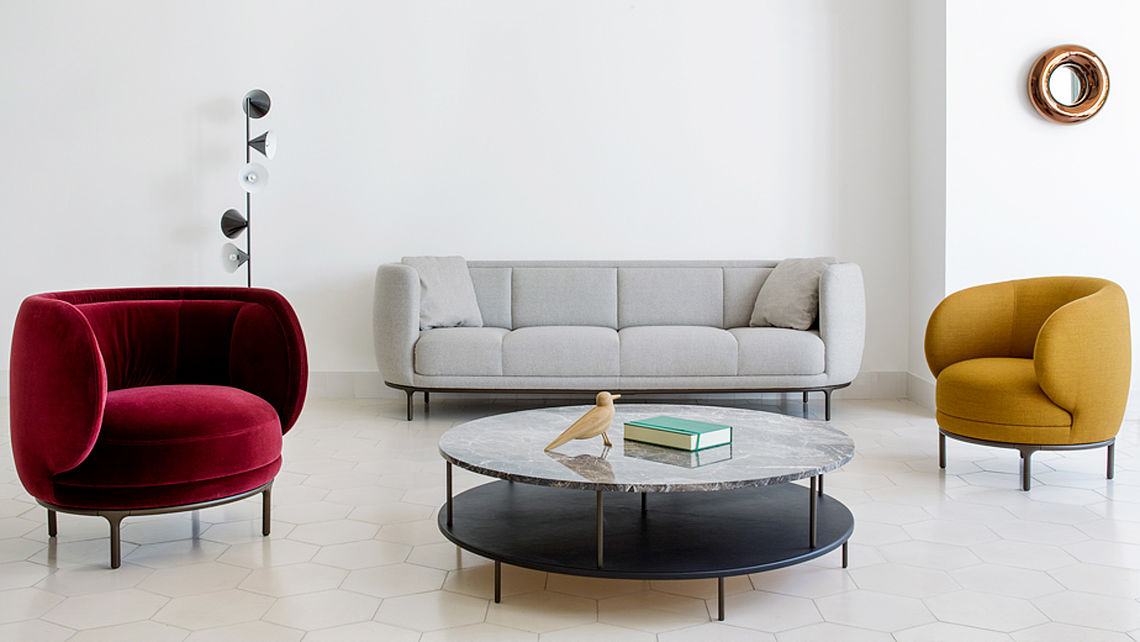 A real Wittmann. Quality from Austria.
Wittmann Möbelwerkstätten is a family-owned business in the fourth generation and has never left its location and therefore its roots. Embedded in a magnificent cultural landscape, characterized by viticulture, is the upholstered furniture manufactory in Etsdorf am Kamp, not far from Vienna.

Traditional craftsmanship for over 100 years: The use of first-class materials, the perfect interplay of shapes and colors according to designs of international designers make every real Wittmann an irresistible attraction for eye and body.