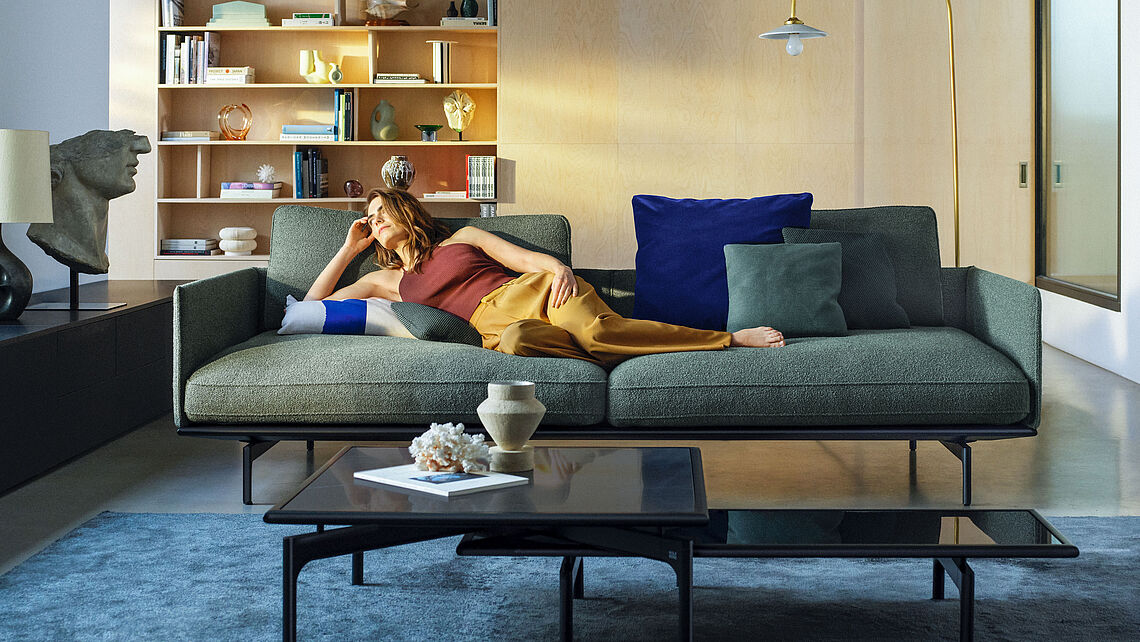 Only the best for 50 years.
Made in Germany - if this seal of quality is printed on your furniture, then you know: this product is good, it is durable, it is high quality.

Rolf Benz has been producing sofas for more than 50 years. Some say they are the most beautiful sofas existing, since man discovered the physically pleasurable intermediate stage between sitting and lying. Well, who wants to contradict that? There's a reason why Rolf Benz sofas invites you anywhere in the world in the most elegant way to take a seat. "A sofa by Rolf Benz - for 50 years" the "place of longing for man."

On a sofa by Rolf Benz you can dream, doze, relax, sometimes put your feet up, stretch out comfortably, gather, relax, chill out, meditate, cuddle, pause, just lie down. Only on a sofa, the person frees himself from stress, only here he can forget the everyday life and literally decelerate.