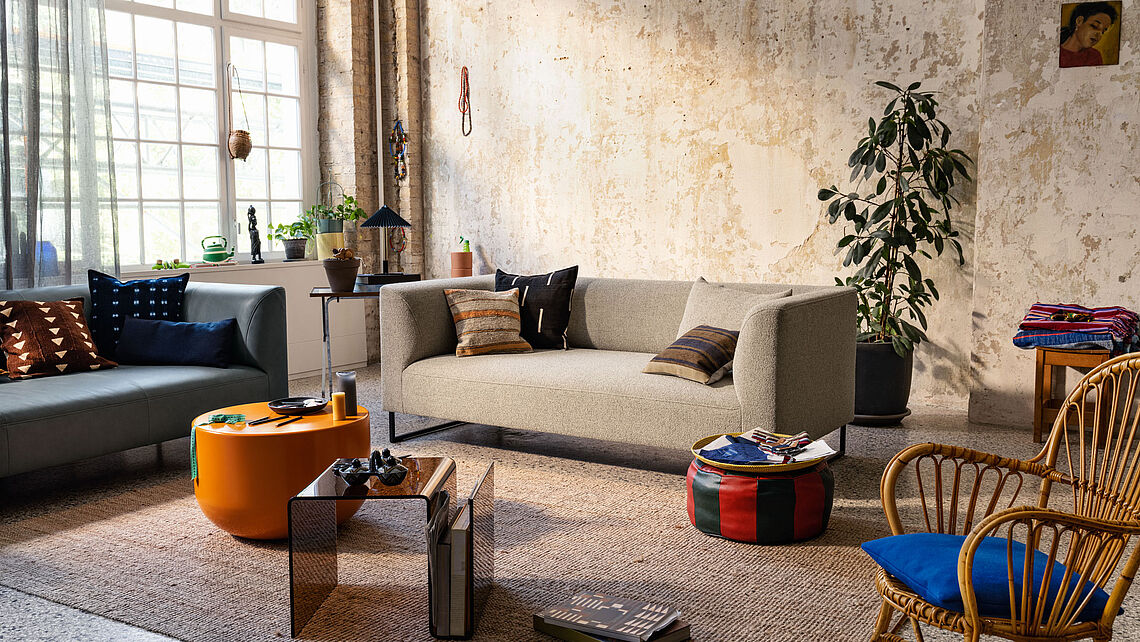 freistil Rolf Benz is a upholstered furniture manifacturer with a big advantage. The knowledge and the craftmanshop comes from Rolf Benz and you see that, if you look up the furniture.
The Manifacturer comes with two big german seal of aprovement: the "Made in Germany" and the "Goldenes M". Due to larger quantities and less individual production, the collection is very inexpensive.
The product portfolio also includes chairs, beds, sofabeds, couchtables, eating tables, banks and cushions in all colours, materials and forms.
The Gruenbeck team is looking forward to your visit.