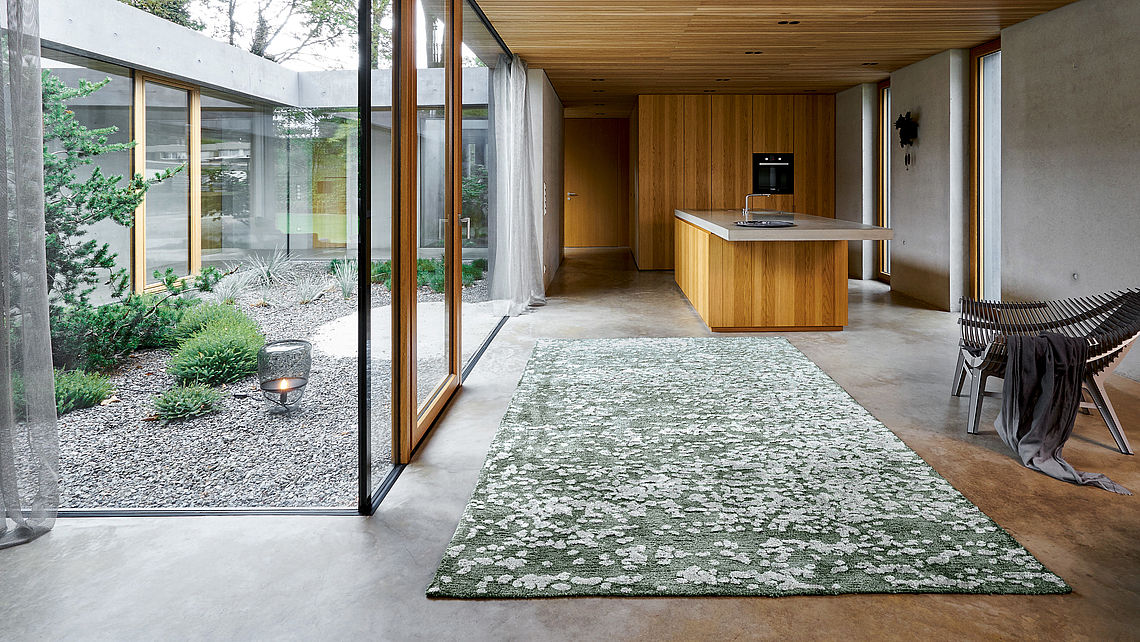 Exclusive interior design from tradition.
The Jab Anstoetz Group is a family business, which stands for stylish living and working with fine fabrics since 1946. The extensive range impresses with a unique variety of designs, qualities and colors.

Jab Anstoetz stands for high-quality textile creations that set new trends with their imaginative designs. The finely tuned living materials include not only a huge range of beautiful, decorative fabrics and upholstery fabrics, but also roller blinds, pleats and panel curtains for efficient sun protection. As a stylish counterpart to the fabric range rugs, carpets and designer floor coverings in selected high quality are available. The harmonious range is completed by carefully handcrafted upholstered furniture as well as a small but fine collection of curtain rods and wallpapers.