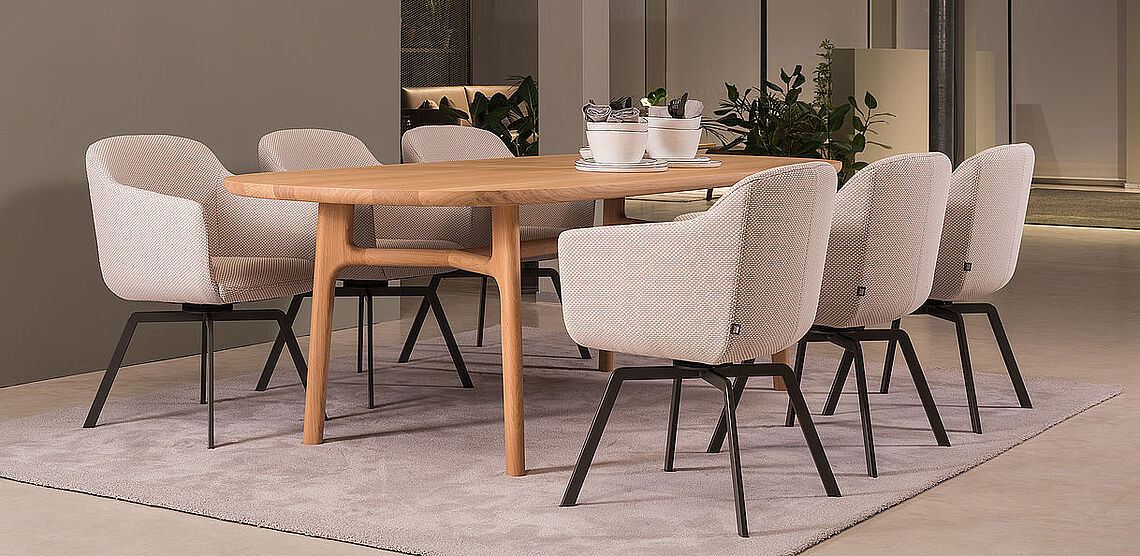 A dining area is an important place in every home which has always had a high priority in our lives.
There will be served homemade food, you will be sitting down with friends and family or make the homework together with your children. At least it is a place that is used often and a place of meeting. Therefore, it should be as convenient as possible.

Do you need a pull-out table, so you can have a place for special occasions like Christmas? Or a corner sofa to make the best use of the available space?
We are happy to help you, to make the best choice.