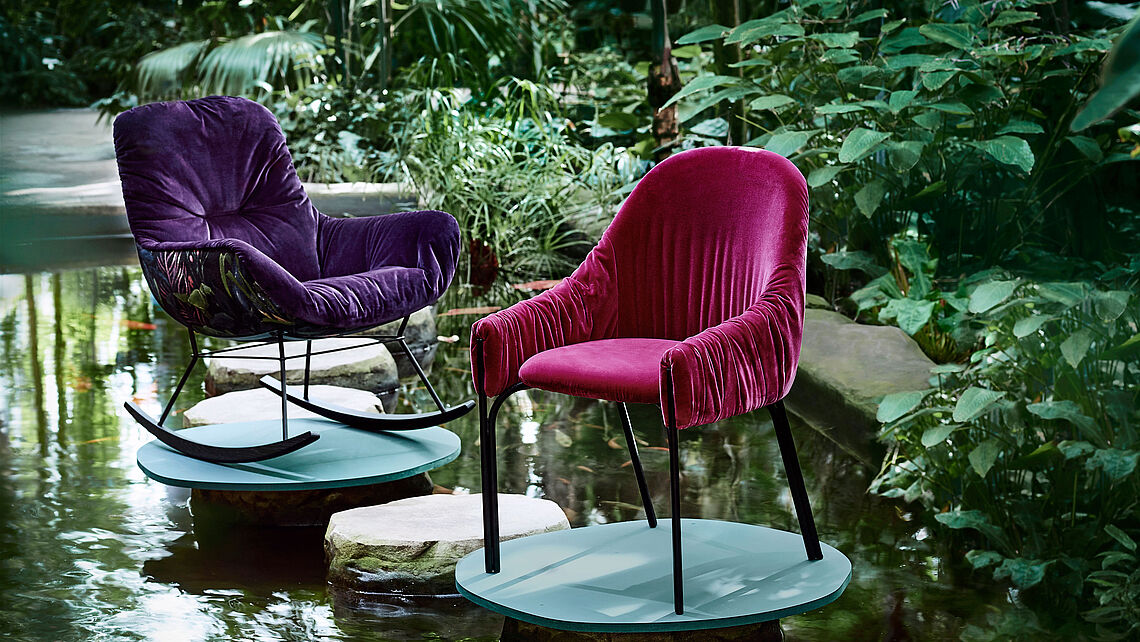 Your favorite piece by Freifrau.
In cooperation with renowned designers and newcomers, Hansjörg Helweg has been producing timeless seating furniture for your home, restaurant, hotel or conference room since 2012. The attention to detail, which is concerned with the appearance as well as the feel and smell of the materials, makes every piece of furniture that can be experienced multi-sensually an unmistakable unique one.
Individuality and close cooperation with the customer are just as important as the design, functionality and materiality of the products. With the claim to sustainability, all products are manufactured in Germany using durable materials.
Currently in our exhibition