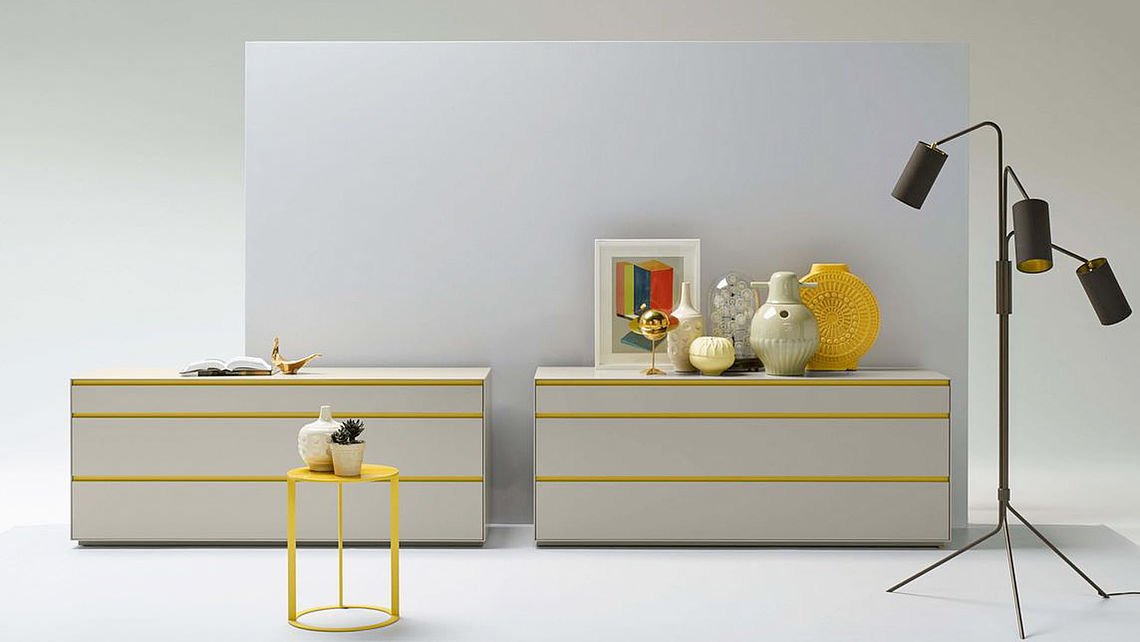 Creating individual living spaces.
The freedom to create individual spaces with finesse and a lot of personal flair - the furniture of Piure fulfills this desire in a special way.
Sideboard, shelf and cupboard are the three product groups that comprise the Piure collection. The complex modular systems provide planning freedom with special details. At PIURE, "Made in Germany" stands not only for high-tech processing quality, but also for purchasing certified materials, product safety and environmentally conscious production.
PIURE also offers a quickship program called NEX PUR for fast-decision makers, which only includes furniture in the color white.